Work With Me
Need a writer? Think that writer might be me?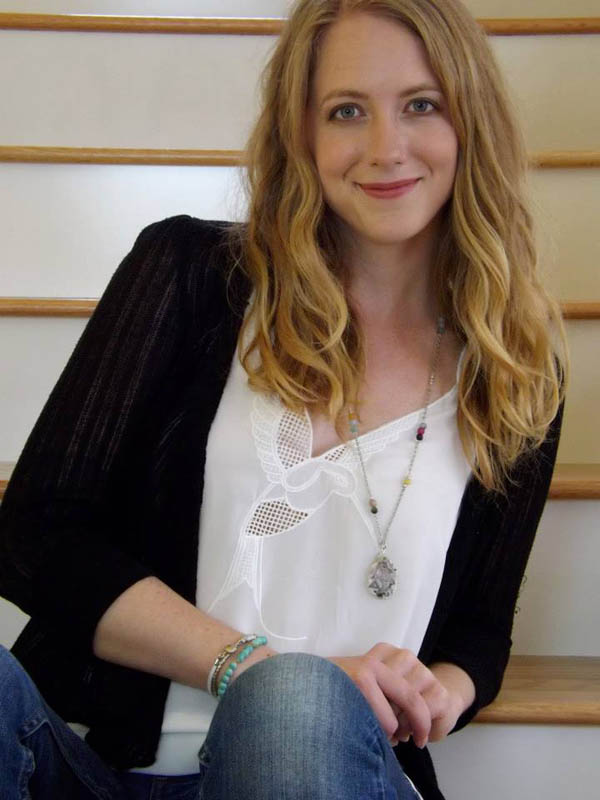 I'm an experienced copywriter and ghostwriter, and I love using words to help insightful people sell their ideas, motivate an audience, or create a legacy.
If you're interested in working with me, drop me a line! You can also check out the FAQs below.
FAQs
General Questions
Where can I see samples of your work?
Email me and let me know what kind of writing you need done. I'll send you a writing sample that best matches the format, topic, and tone of your project.
What's your turnaround time?
It depends on your project. But here's what I can tell you right now. My goal is to make your life easier. That means when I tell you how soon I can deliver a project, I am quoting you the latest possible date you will receive it. I try to surprise you with an earlier delivery whenever I can.
You can also count on regular updates for larger projects. I know it's uncomfortable to have to sit there just hoping the work is moving forward, especially if this is your first time partnering with me.
How do you set your rates? Hourly? By the page? Per project?
In most cases, I charge a flat rate per project. That way, you and I both know what to expect.
Where can I see your rates?
I, too, prefer websites that have rates clearly posted. The problem with writing is that not all 2,000-word articles are created equal. Sometimes a client wants me to ghostwrite an essay in her voice using a super clear outline she provides. Other times, I get an email that says, "Can you get me 2,000 words on the health benefits of avocado oil citing 7-10 credible studies from the last two years?" I am not a nutritionist, so this is gonna take a sec.
I need to know a few things about your project. Otherwise I have to quote you the avocado oil rate.
Fortunately, it's really easy. Just send me an email and let me know:
Type of project
Goal of project
Topic
Word count
Resources
Extras (Do you need me to interview anyone? Are you expecting images? Is there anything you're looking for above and beyond basic research and writing?)
I'll respond with my rate and guaranteed delivery date.
Copywriting Questions
What type of copywriting do you do?
Just about all of it. You can contact me for:
Blogging
Press releases
Landing pages
Web copy
Email marketing
Ebooks
Case studies
White papers
Brochures
Pitches and proposals
Ad copy
Video scripts
And if there's something you don't see listed here, just ask!
Yes! I can definitely write with your SEO goals in mind. If you provide the keywords, I can structure well written, informative blog posts that meet the demands of both humans and robots.
Are you available for ongoing work?
I just might be. Please email and ask about my availability. We'll see what we can work out.
Ghostwriting Questions
What's the difference between copywriting and ghostwriting?
Ghostwriting is when I write it, but we both pretend you did. This doesn't only mean we put your name on it. It also means I write in your voice using your ideas and your point of view.
How do I know if I need a ghostwriter?
There are many reasons a person might choose to work with a ghostwriter, such as:
They don't have time to write a book/article/speech/whatever.
English isn't their first or most comfortable language.
They always meant to write a book themselves but just can't get started.
They have so much to say but writing is not their best skill set.
They're a strong writer but they'd rather have a trained professional for this particular project.
As for whether you need a ghostwriter, I'd ask:
Is this a personal or professional project? If it's professional, a ghostwriter can ensure a polished presentation on the page.
If this is a personal project, what is the goal? Do you like the idea of writing a book, or do you like the idea of expressing yourself? There's an important distinction here. If the process intrigues you, you might want to try it out for yourself first. If you just want to hold a book in your hands and know that it's full of your own genius, go with a ghostwriter.
Are you holding off on hiring a ghostwriter because you know you're a strong writer and hesitate to pay someone to do something you can do yourself? If you're great with words, you may be able to tackle this project yourself. But if it's your first project of this kind, expect a long process. Writing well and structuring a narrative well are not the same thing. The deeper you dive into writing, the more you realize you have to learn. That's not a problem—learning is fun! But if this is a time-sensitive project, consider contracting a ghostwriter.
If you ghostwrite something for me, does that mean you're not allowed to tell anyone you did it?
You and I will work out the terms of our contract. We will probably choose one of three possibilities.
We both get credit. (By [Your Name] "with" or "as told to" Abi Wurdeman)
Only you get credit, but I can still use it to promote my ghostwriting services.
Only you get credit, and I never speak of it.
It won't bother you if I pass off your words as my own?
Nope!
I genuinely love helping people express their ideas and point of view, and that's what ghostwriting is to me.
You see, when it comes to my own projects, credit is important to me. I wrote my own book from the depths of my raggedy, little soul. It was a labor of self-expression, and I deserve to get credit for that expression.
I don't look at ghostwriting through the same lens. In this situation, you're the one who has something to communicate . . . something no one else can say. You may not have the time, skill set, or English fluency to share those thoughts the way you want to, but it's still your expression. You're the creator; I'm just the contractor.
I'm a very good contractor, but still. My ego does not need the satisfaction of seeing my name stamped on your project.
Can you write [genre] [project type]?
Let's break this down.
Areas I cover:
Novels
Short stories
Book-length nonfiction
Essays and articles
Screenplays
Speeches
I love these genres:
Memoir
Inspirational/Self-Help
Creative nonfiction
Literary fiction
Mainstream fiction
Romantic comedy
Comedy
Middle Grade
New Adult
I don't write:
Fantasy
Thriller
Sci-Fi
Horror
Mystery (but man, I wish I did.)
This is really just a passion project for me. I don't expect to make a lot of money off of it. Can you give me a discounted rate?
I love that you have a passion project! But I love it for your sake, not mine. You have a dream you can't stop thinking about. Whatever you have to say, it clearly needs to be said. And the work it takes to realize a vision is just as life-changing as the project itself.
I'm excited for you.
But I also have passion projects. Plus, I gotta eat. So I'm sorry—I can't lower my rates based on your expected return for the project, no matter how incredible the story is. You're likely to find this is the case with most quality ghostwriters.
What I can offer is support as you learn to write the book yourself.
Can we split the profits?
No, I'm sorry. I work for a flat rate paid in three installments over the course of the project.
Can you guarantee my book will be a bestseller?
The success of a book depends on several factors, including:
How well it's written
How well it's marketed
The story's relevance to the target audience
I can guarantee a well-written, engaging book that reflects your voice and aligns with your vision.
But once I turn the book over to you, I have very little control over your own efforts to promote the project.
Do you help with book promotion?
It depends on what you're looking for.
I'm great at these things.
Sales copy
Website and landing page copy
Social media promotion
Book proposals
Cold pitch email templates you can keep and use forever
Newsletter blasts
Any of this look like something you need? Drop me a line.